Destroy What Destroys You Tee
Sale price
Price
Regular price
Unit price
/
per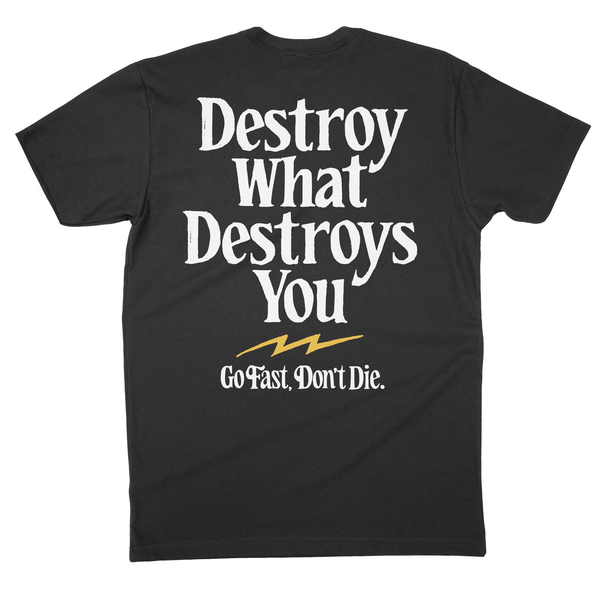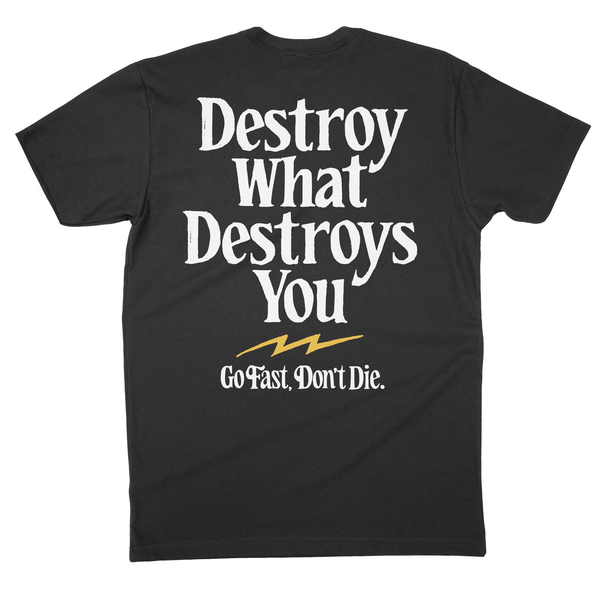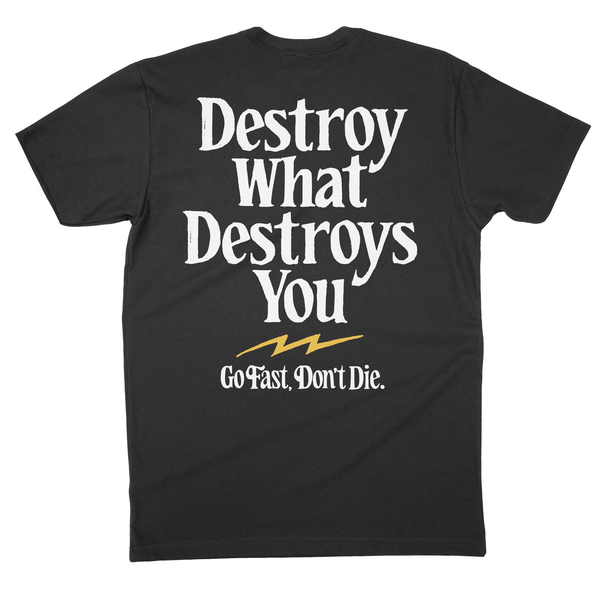 No more lost friends.

We've lost enough friends to destructive behaviors.

The "Destroy what Destroys You" tee is our declaration of war against those things that seek to destroy us, our friends, and our best story. Depression, loneliness, anxiety, comparison, and the thieves that rob us daily of the life we aspire to experience on this short ride called life.

The "Destroy what Destroys You" Tee by GFDD.

This season's flag. 🏴

"Rock bottom is a choice", let this piece serve as your choice, and place to build a new story on. #DestroyWhatDestroysYou
Love, sloooow shipping
I adore the shirt, the quality, all of it. However, the shipping is a problem. 3 days short of a full calendar month from the date of my order to the ship date- I resorted to emailing customer service to make sure my order hadn't slipped through the cracks. I was emailed back and said it would be shipping out ASAP, but it was still a week later before any movement. Well worth it, but if you're trying to buy something to wear somewhere on a specific date, this ain't the company.
All in all, fantastic quality. Sloooow shipping.
Destroy What Destroys You Tee
Have ALL there tees
Would give them 5 stars but they no longer carry size xs. My girl loves all my tees from you guys, and I gave her all your xs sizes but you don't make any of your shirts in xs an more. Really disappointed that you don't service female or xs
Everything was as good as advertised
The sticker turned out perfect on my daughters helmet and on the oil tank of my Harley!! And the shirt is high quality. Very happy with this first of many purchases.
Splendid
The blend is perfect and I'm too old to be wearing a long tee but got 3 compliments on it over beers while celebrating the legacy of Jimmy Buffet yesterday.
Let customers speak for us
from 356 reviews