The Original Team Moto Jersey
Sale price
Price
Regular price
Unit price
/
per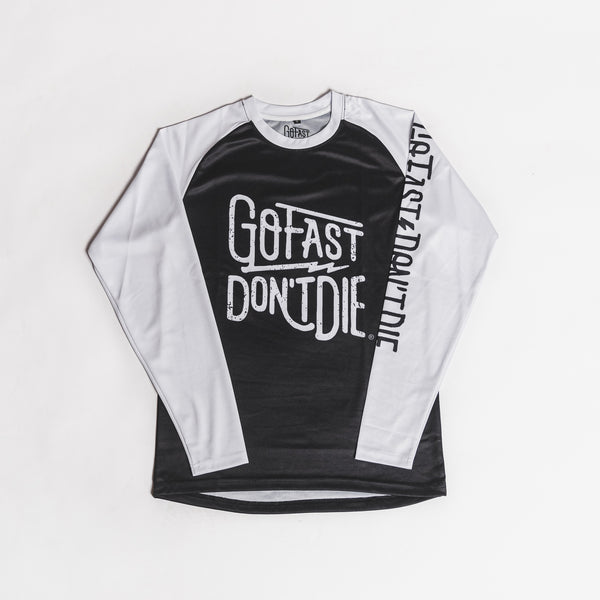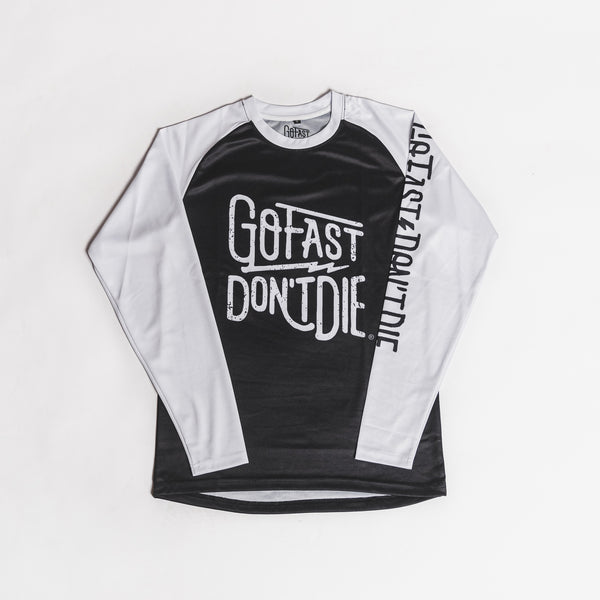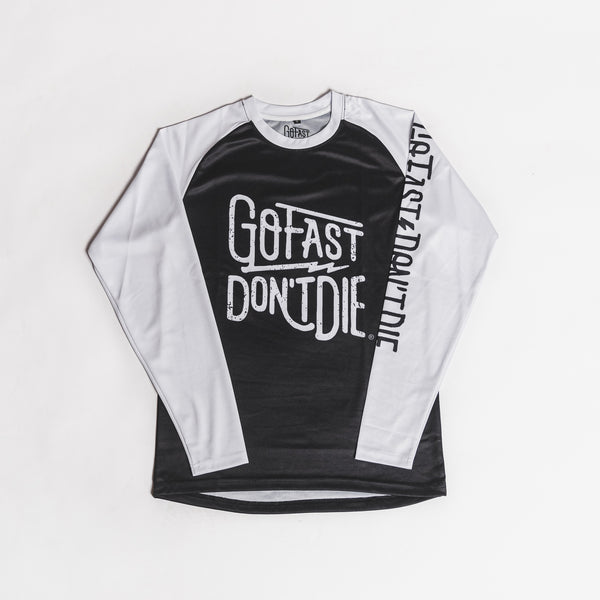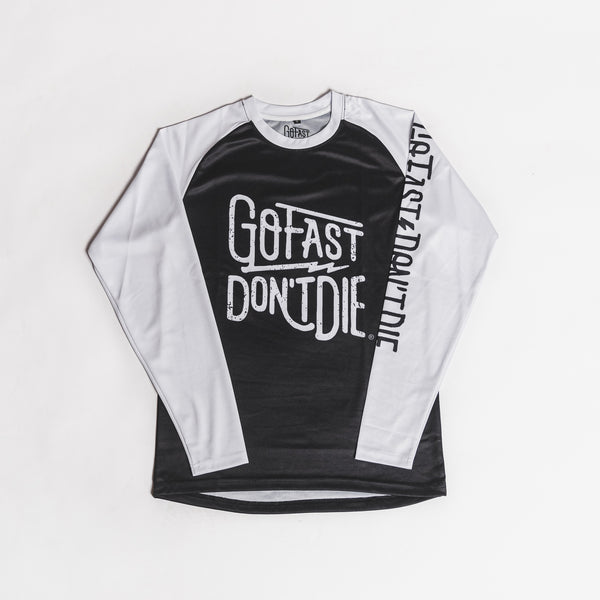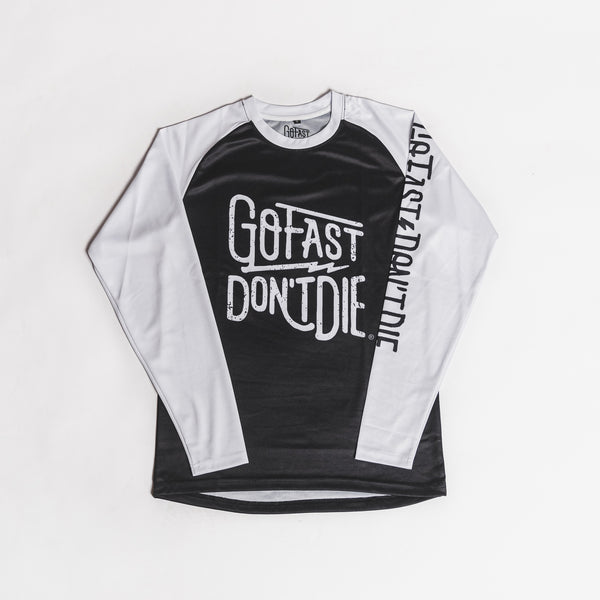 // THE ORIGINAL TEAM MOTO JERSEY //

When we launched the GFDD Race Division and started running laps in our 3/4 tees, we felt the grunge of heat, sweat and adrenaline and gruel that come with the territory of racing a motorcycle. The only logical step was a proper, long sleeve, moisture wicking, breathable, stretchable, do all the things-able performance Moto Jersey.
Enter the GFDD Original Jersey. A mixture of performance fabric and race inspired design. This isn't another color way option, this is THE Moto Jersey from your friends at GFDD made for a purpose and ready for the small few who get it, to order, wear, and do things on a motorcycle, mini bike, dirt bike, mountain bike, or unicycle you never thought you'd see yourself do. This Jersey has Hooligan roots, normal people doing abnormal things in the interest of riding the edge of a comfort zone built on fear meant to hold you back from your potential. So when you wear this thing, remember where it came from, remember why you bought it, remember that you're now a part of this story that started with a need for more mischief, more mayhem, more motorcycles.


Send it.
When will they be restocked?!?!?
When will they be restocked?!?!?
Team Jersey
Great fit and comfortable
Great jersey even greater company
This jersey is great as is everything from this company. I appreciate the constant positivity and love the Sunday emails. These people help my life but never met em
Outstanding Gear
The jersey is stylish and comfortable—everyone needs one! Well-made and the slogan on sleeve and chest says it all!
Let customers speak for us
from 356 reviews