Kids & Cobras "Mischief!" Coffee 10oz
Sale price
Price
Regular price
Unit price
/
per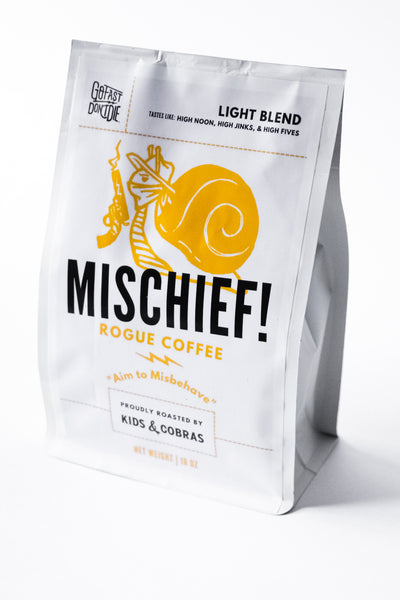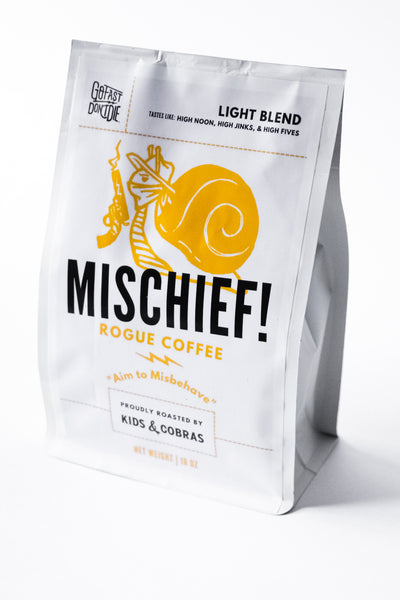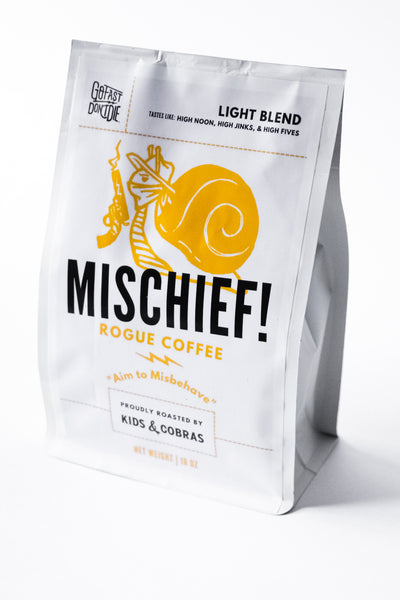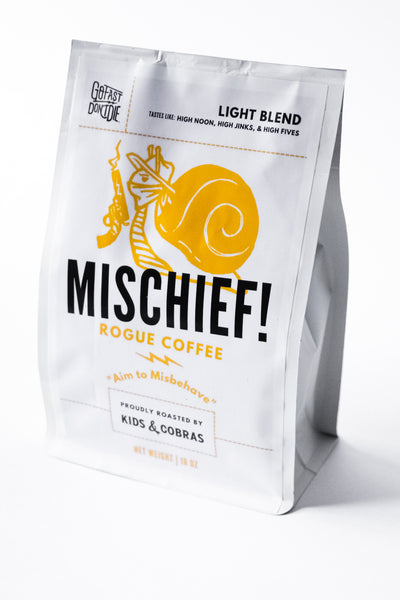 M I S C H I E F  B L E N D

"Rogue Coffee"

Tasting Notes:
Tastes like high noon, high jinks, & high fives.
Roast Type:
Mischief is a lightly roasted coffee. During the roasting process, we allow this bean to develop 10%-15% after the first crack to try and capture as much flavor as possible. Coffee beans are actually the seed inside a coffee cherry. Lightly roasted coffees excel at retaining some of the flavors from the cherry pulp. Lighter roasts are an exploration of flavors perfect for a home brewing kit like a Pourover or Chemex. The primary bean we use is from Brazil. Brazil is the world's largest coffee-distributing country, making this coffee accessible throughout the year.
Brew Tips:
You will want to dial in your coffee-to-water measurements to get the most out of this light roast. You don't need a complicated recipe to extract its bold taste. You do, however, need to practice dialing in your grind size. Grind size will make all the difference. For a coffee pot or French Press, your grind will be more course like course sea salt. For a pour-over, your grind size will be like fine salt. For an Aeropress, you will want your grind size to be even finer. Coffee is a craft learned. GO easy on yourself and practice brewing with different grind sizes to learn what you like.
Our Brew Ratio Recommendations:
Pour-over: 225gm water : 16gm of coffee
Coffee Pot: For 6 cups of coffee, try 1420gm of water: 100gm of coffee
Super tasty
Love the flavors and the packaging.
Let customers speak for us
from 788 reviews