Sale price
Price
Regular price
Unit price
/
per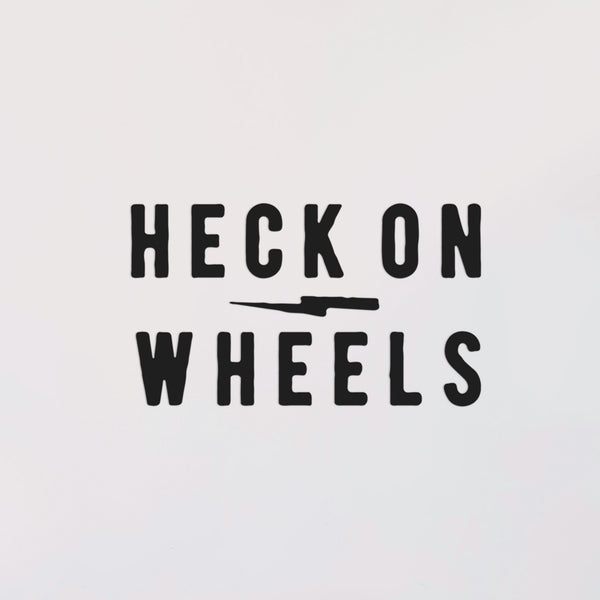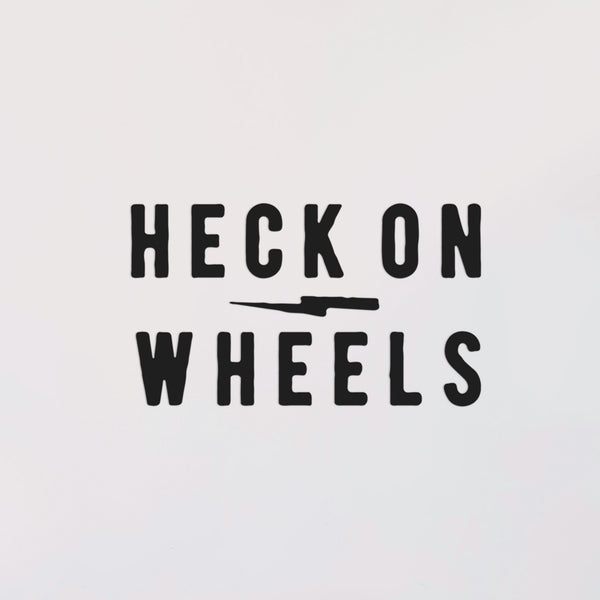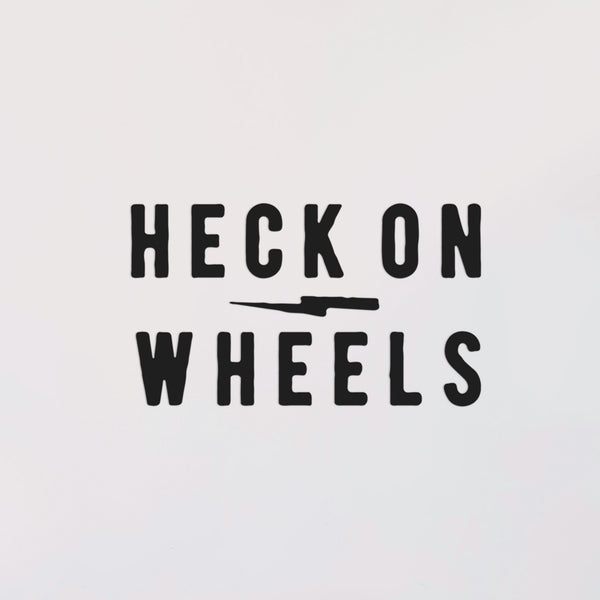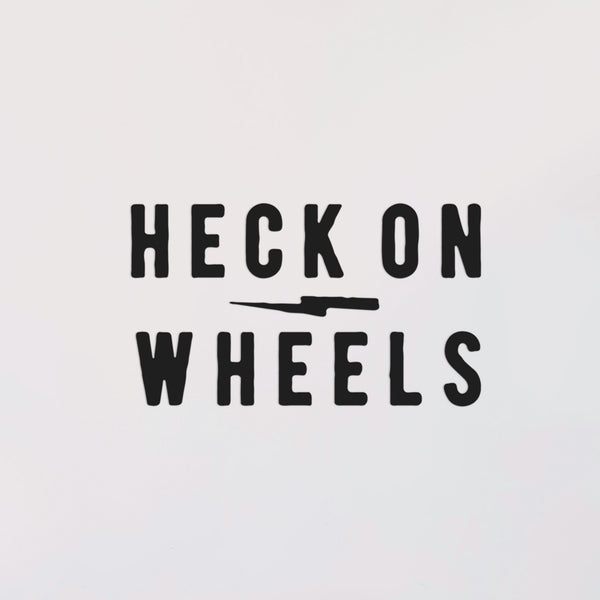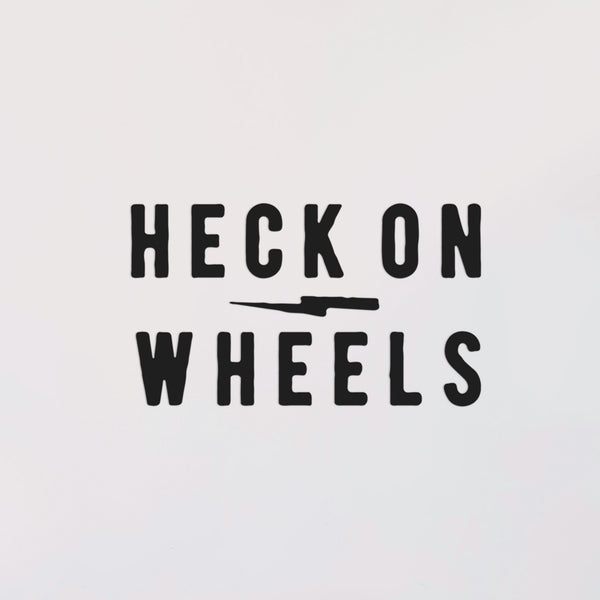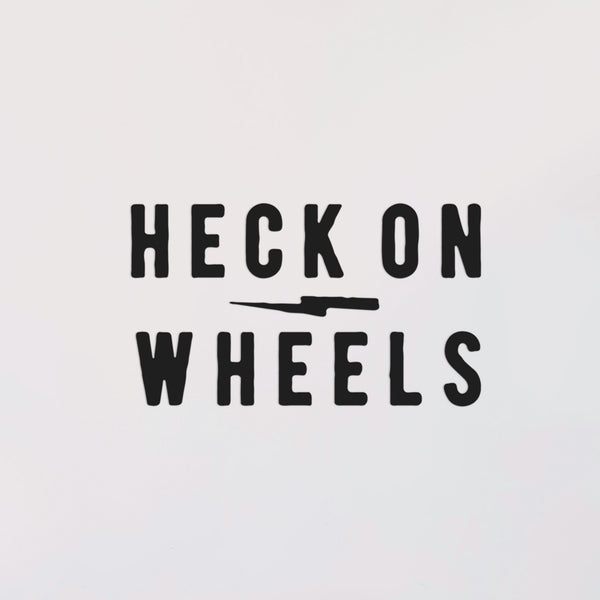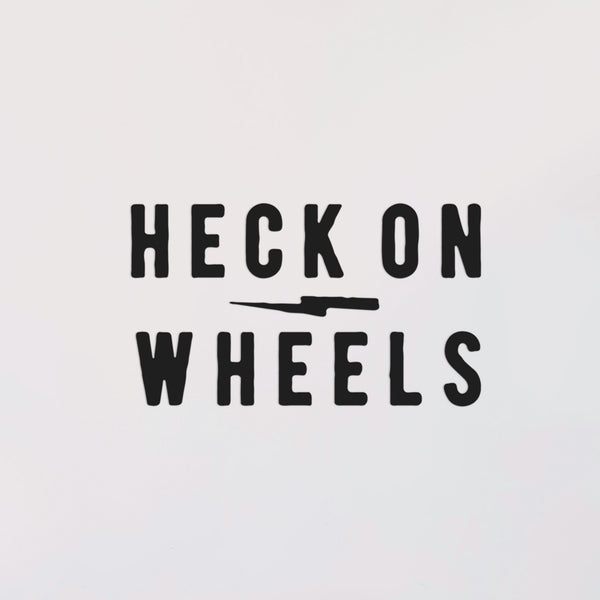 The Heck On Wheels
™️
 Sticker.
⚡️
Add to cart, then add to everything. Some wild ideas just don't stick. But this one will...

The Heck on Wheels™️ Sticker. Our tribute to that character on our shoulders that whispers do that wheelie, burnout that tire, come in to camp #Slideways screamin' RPM's clippin' singin' & slingin' mud, rocks and whatever finds itself in your path. This is freedom, this is celebration, we're wild, free and lovin' life on 2. 🏍 We are the ones the old guy watering his lawn shakes his head at when we ride by. We are the hooligans of our bunch, we're the ones they shake their heads at, that live without regret. We are the don't hold back,  let 'er loose, grip it n' rip it HECK ON WHEELS. ⚡️
Share with that person in your group of friends, and let 'em know you approve of their rough and rowdy ways.


Sticker Dimensions: 2.5" x 4.25"
Sold individually
DECAL APPLICATION INSTRUCTIONS
FOR BEST RESULTS, APPLY DECALS IN DRY ENVIRONMENT WITH TEMPERATURE AT LEAST 55 DEGREES FAHRENHEIT

STEP 1:
Clean the area thoroughly with rubbing alcohol or soap and water. Do not use Windex or similar products because it will leave a residue behind that will prevent the sticker from adhering well.

STEP 2:
Prepare the sticker for application by firmly rubbing a squeegee or credit card across the clear transfer tape. This removes any air bubbles that may have formed and makes the sticker cling to the transfer tape.

STEP 3:
Peel the white grid paper backing off the sticker. If the sticker clings to the backing, slowly replace the paper backing and repeat Step 2.

STEP 4:
Slowly lower the sticker onto the surface and rub it in place firmly with a squeegee or credit card. For best results, wait 24 hours before moving to the next step.

STEP 5:
Slowly peel the transfer tape off at an angle. Be careful not to pull the sticker off the surface. If sticker pulls away from the surface repeat Step 4
Let customers speak for us
from 356 reviews