Motorcycling Is Not A Crime 5-Panel Hat
Sale price
Price
Regular price
Unit price
/
per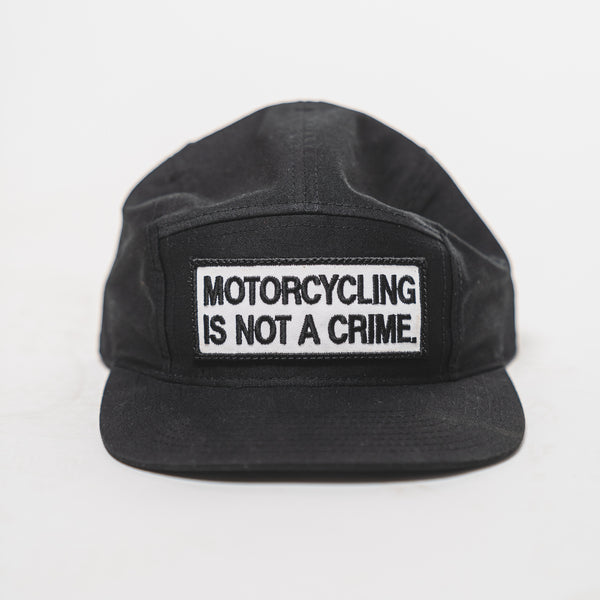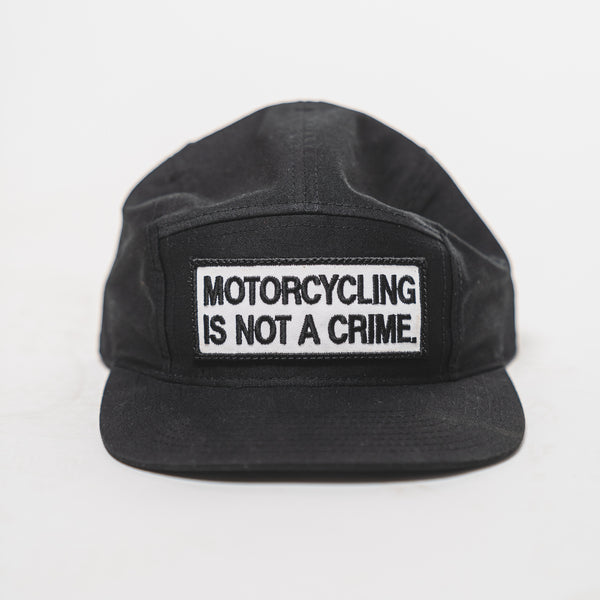 Ok listen - this isn't a statement of victimhood, we've committed more than a handful of moving violations we're 100% guilty of. 

This is a nod to our cultures roots, and a statement about one crime we HAVEN'T committed - Riding a motorcycle.
Our "Make a Scene" Tee description talked about some of our upbringing and the concept of being a part of a "Scene."

Part of that scene growing up was the skate scene. Many of us grew up skating streets & skateparks and with skateboarding as an expression of who we were. We got used to being assumed criminals, troublemakers and a generally guilty party. If you're familiar with Powell-Peralta's 1988 video "Public Domain", you're familiar with the "Skateboarding is not a Crime" statement that became a movement to disrupt and object to the idea that a person on a skateboard was a criminal.

As we've grown up and found Motorycles as a means of expression we've seen a similar cultural/ societal assumption of us as riders.
Our culture and community is made up of all walks of life, all backgrounds, creeds, colors and occupations. This tee is a statement of rejection to the assumption that because we ride Motorcycles - we're some kind of criminal. 

The culture is changing, the status quo is changing, and we intend to continue to push positive change for out culture and community.
Motorcycling is not a crime. 


Sizes: XS-4XL
Color: Black

This fitted tee is a cotton/poly blend fabric meant to stand up to consistent wear.
How to care for GFDD printed garments:
Turn garment inside out.

Wash similar fabrics together (if you have the entire collection of GFDD tees, this should be easy...)

Wash in cold water on gentle cycle.

Use a mild detergent.

**Do not use liquid fabric softener**

If possible, avoid drying in a dryer. Hang or lay flat to dry.
Lightweight cotton twill
5 panel structured
Adjustable nylon woven strapback
Let customers speak for us
from 347 reviews