Support Your Local Hooligan Tee
Sale price
Price
Regular price
Unit price
/
per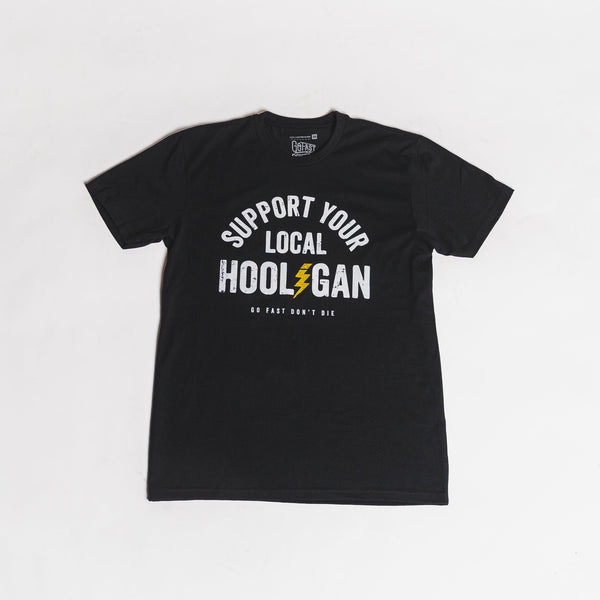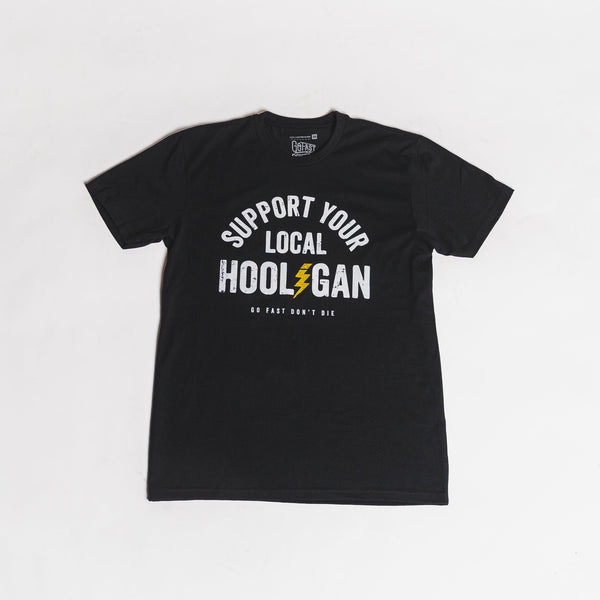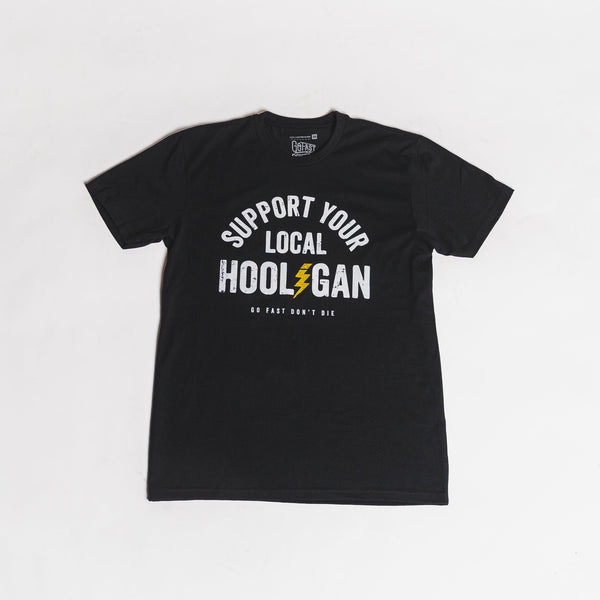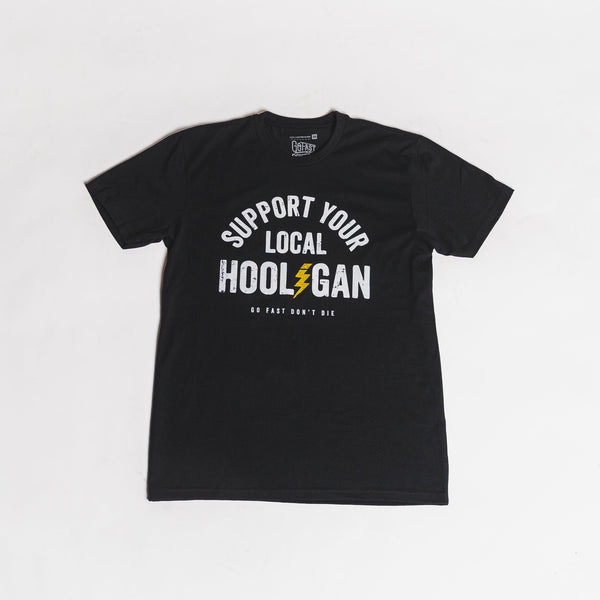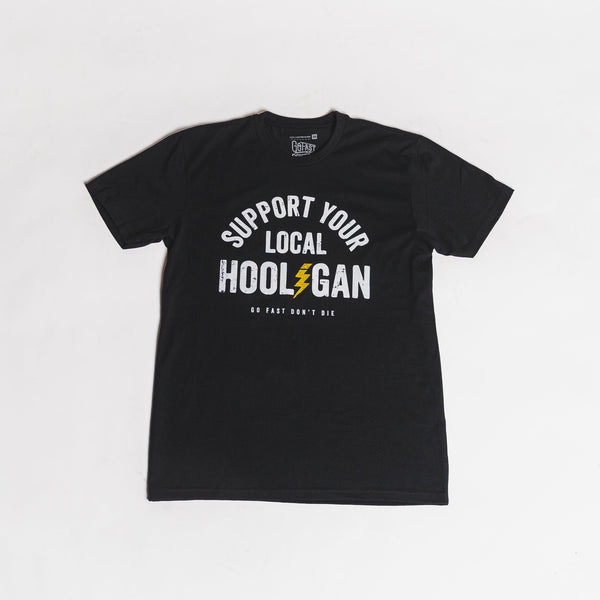 Support your local Hooligan! Our newest addition to the GFDD Race Division collection says what it does, and does what it says. When you pick up one o' these bad boys, not only are you making a public declaration of support for the local 'run what ya brung, send it or sell it, race it or case it, go fast don't die hooligan- you're also contributing to a pot that is used solely to support race culture and the community that make it up. in 2018 we were able to help support nearly a dozen racers and some even made it to X-Games, To all of you who purchased anything from our 'Race Division' collection- thank you for being a part of their story.
#TheTribeGrows
This fitted tee is a cotton/poly blend fabric meant to stand up to consistent wear.
HOW TO CARE FOR GFDD PRINTED GARMENTS:
Turn garment inside out.

Wash similar fabrics together (if you have the entire collection of GFDD tees, this should be easy...)

Wash in cold water on gentle cycle.

Use a mild detergent.

**Do not use liquid fabric softener**

If possible, avoid drying in a dryer. Hang or lay flat to dry.
Satisfied now
The moment I left a 2star review, my order showed up in the box. Thank you for contacting me and helping to resolve my issue.
Let customers speak for us
from 451 reviews